CHRISTMAS TIME SUGAR (RED)
Red sugar cookie topped with red sugar crystals and red sprinkles. A real red endeavor.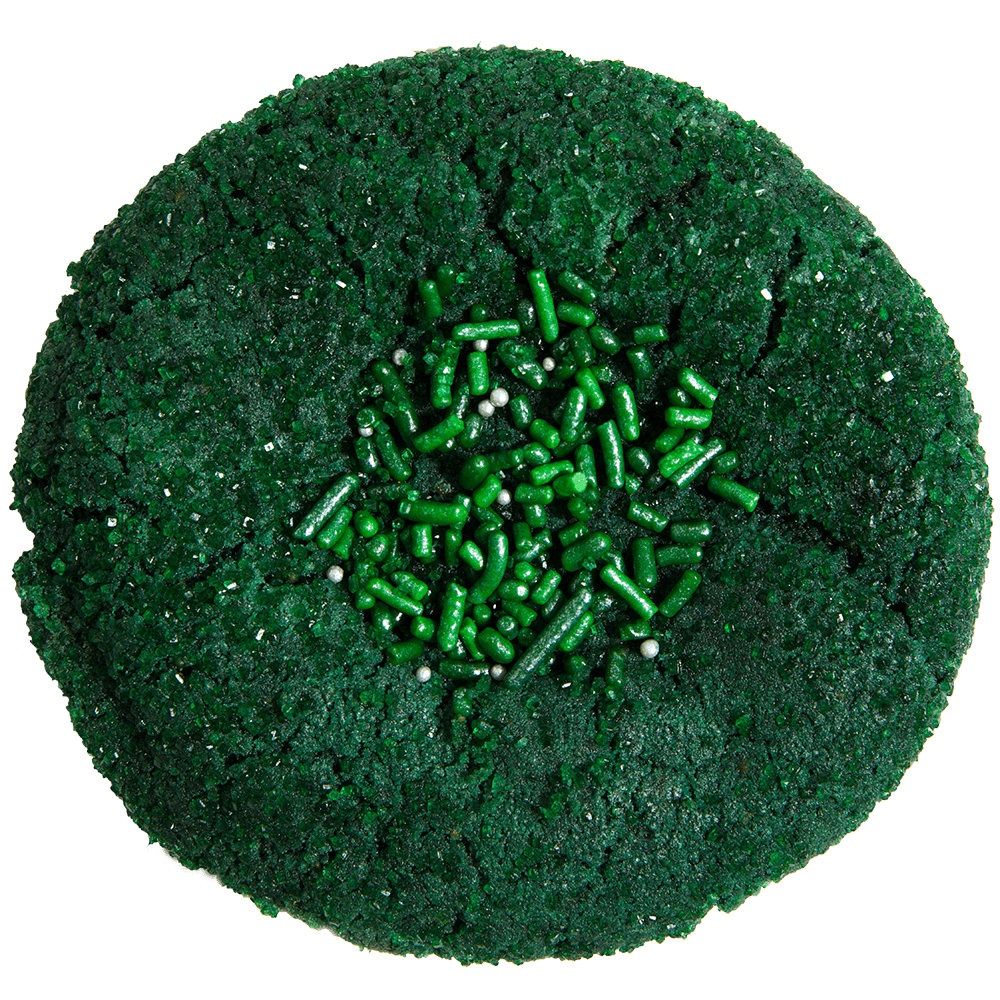 CHRISTMAS TIME SUGAR (GREEN)
Green sugar cookie topped with green sugar crystals and green sprinkles. Kind of like the red, but green.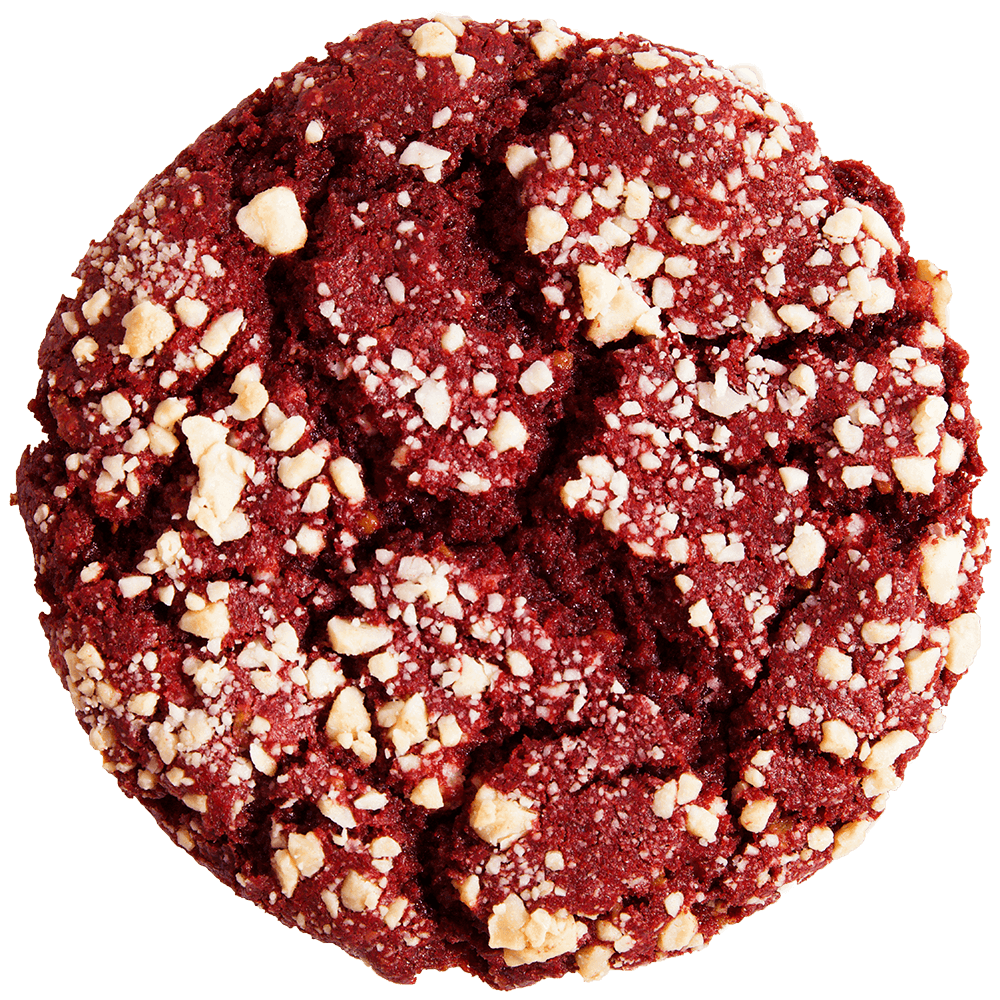 RED VELVET WHITE CHOCOLATE
Red velvet cookie mixed with white chocolate. If Christmas had a cookie this would be it.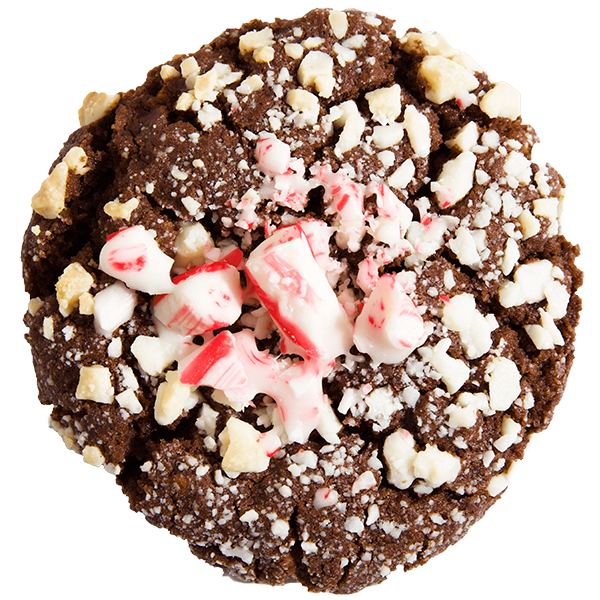 CHOCOLATE PEPPERMINT BARK
Chocolate cookie mixed with white chocolate and topped with peppermint. A little of that chocolate mint thing going on.
Pineapple flavored cookie combined with our signature strawberry cookie.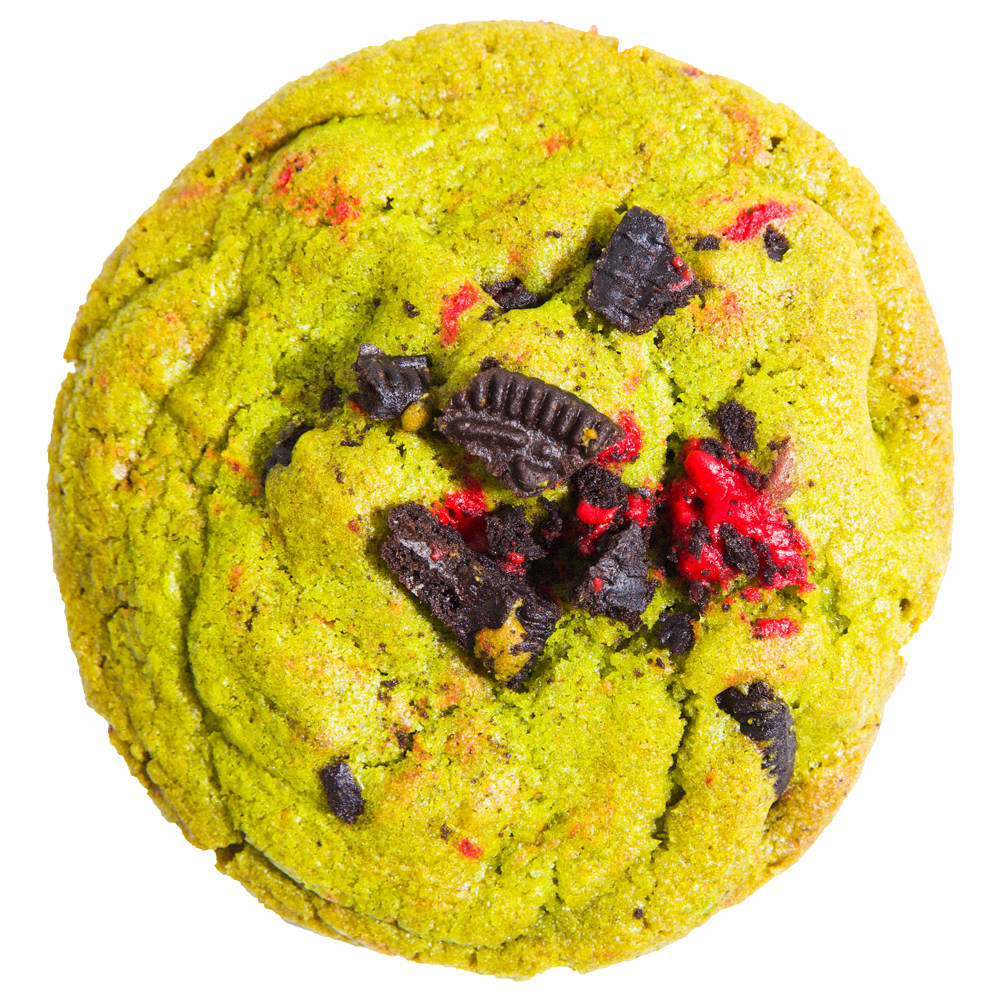 Chocolate Chip cookie mixed with additional cookie pieces.
DOUBLE CHOCOLATE SALTED CARAMEL
Chocolate cookie topped with caramel and a hint of sea salt. This is one of our favs!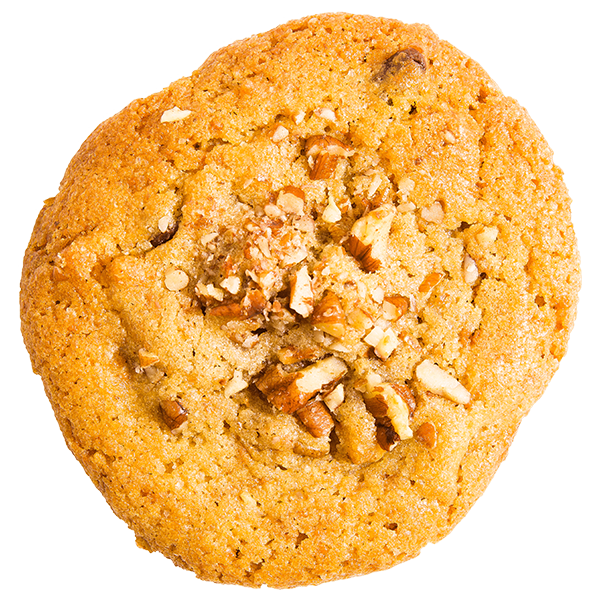 Our signature chocolate chip cookie topped with pecans.
I mean, we all love a good chocolate chip cookie don't we? Packed with chocolate chip morsels for a bite you can't resist.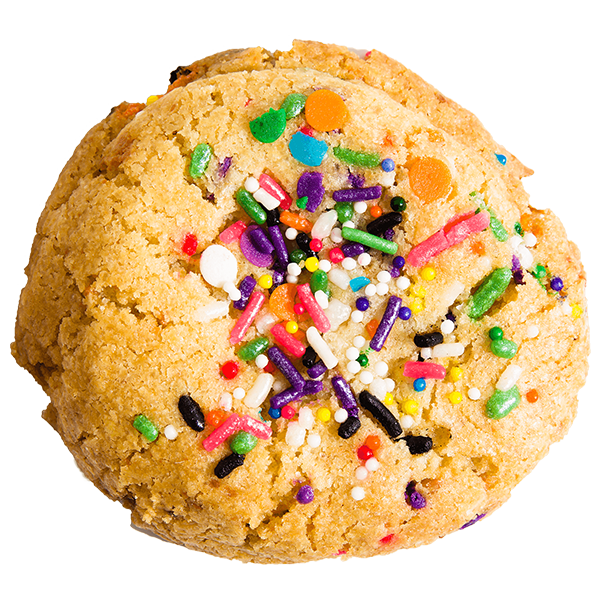 Cake Batter cookie topped with a colorful sprinkle mix. This cookie definitely brings smiles.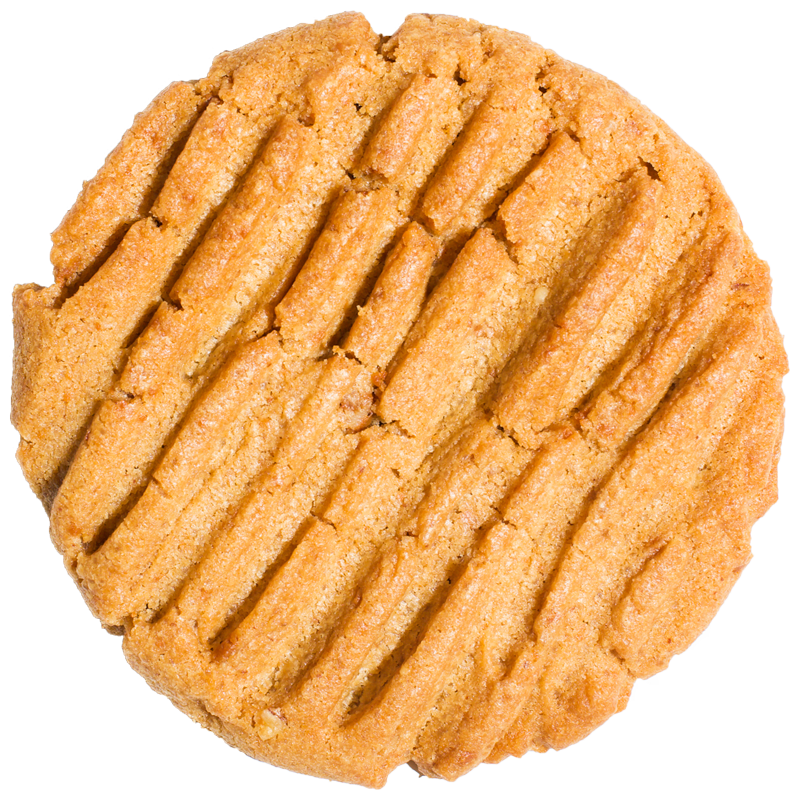 Creamy peanut butter mixed with fresh cookie dough. Heck yes, count me in!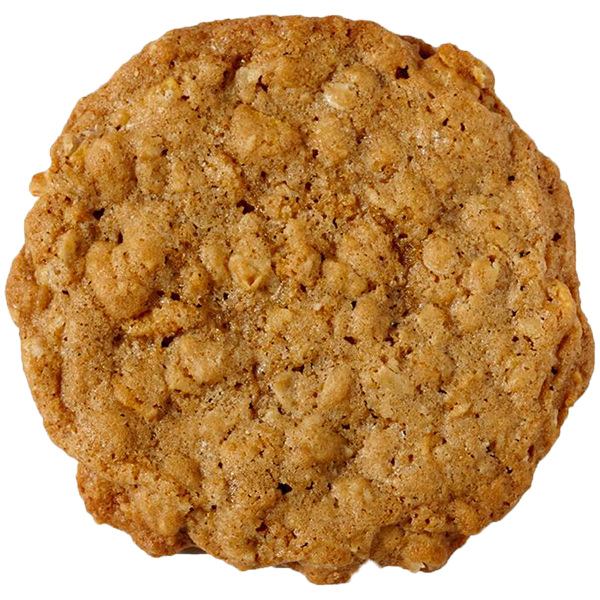 The classic. We love you, Oatmeal!