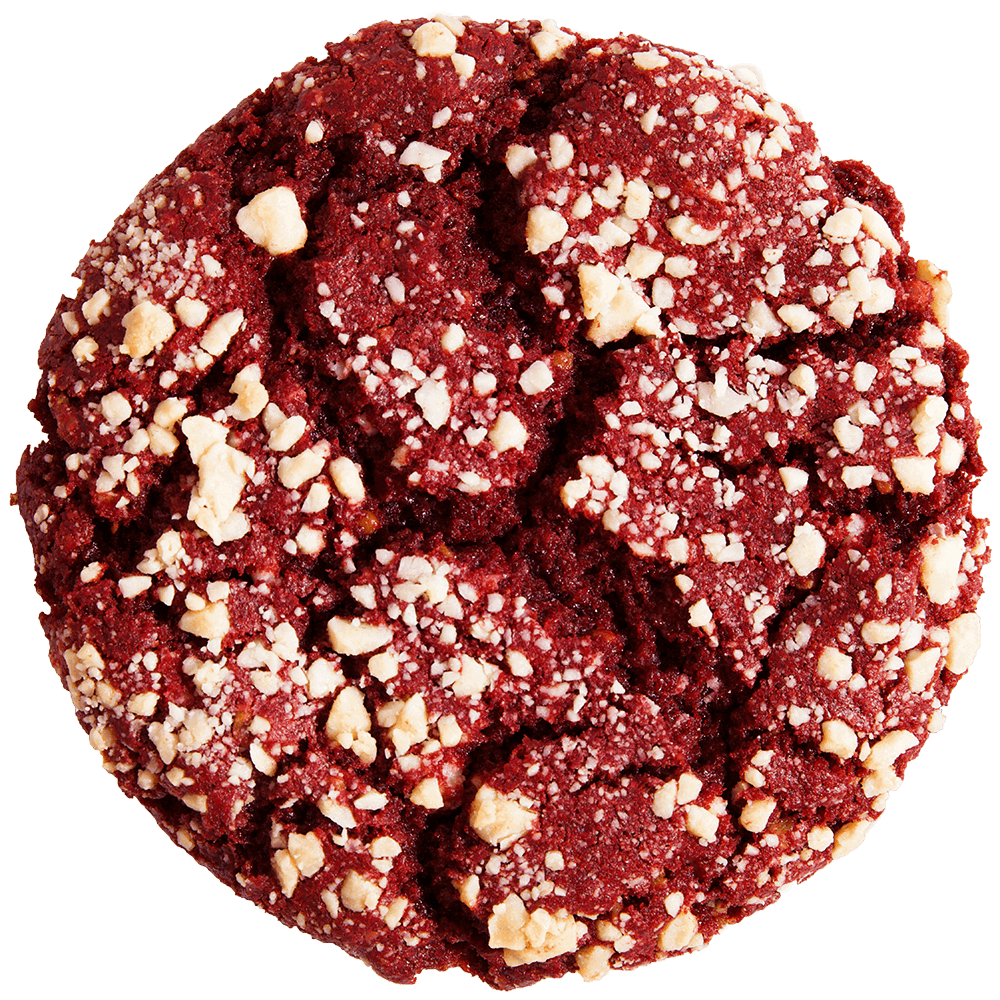 RED VELVET WHITE CHOCOLATE
Back for the month of May! Our classic, tasty Red Velvet Cookie mixed with White Chocolate pieces.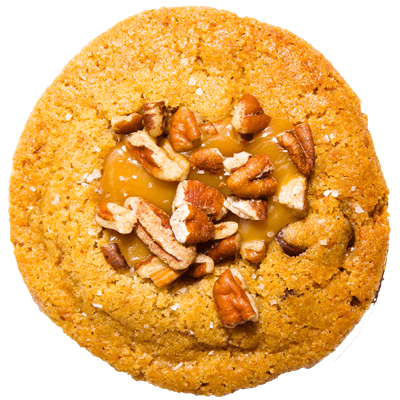 SALTED CARAMEL PECAN CHOCOLATE CHIP
Starting with the good ol' classic chocolate chip, topped with pecans, caramel, and a hint of sea salt.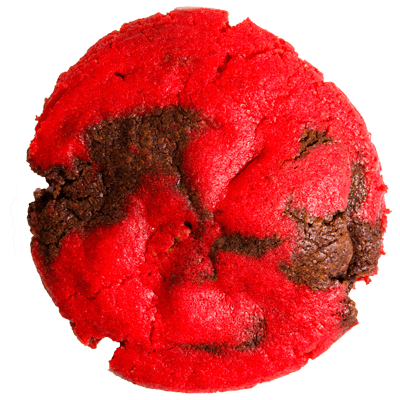 Strawberry Cookie swirled with our Chocolate Cookie Coco base. Kind of like a chocolate dipped strawberry. Only in a cookie.
Strawberry and Pineapple. It's a whole vibe in and of itself.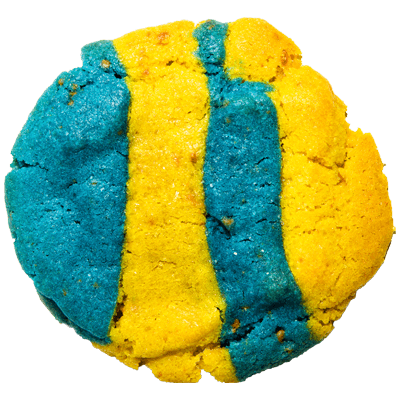 In a cookie!? Yes! Blueberry mixed with our Pineapple flavored sugar cookies.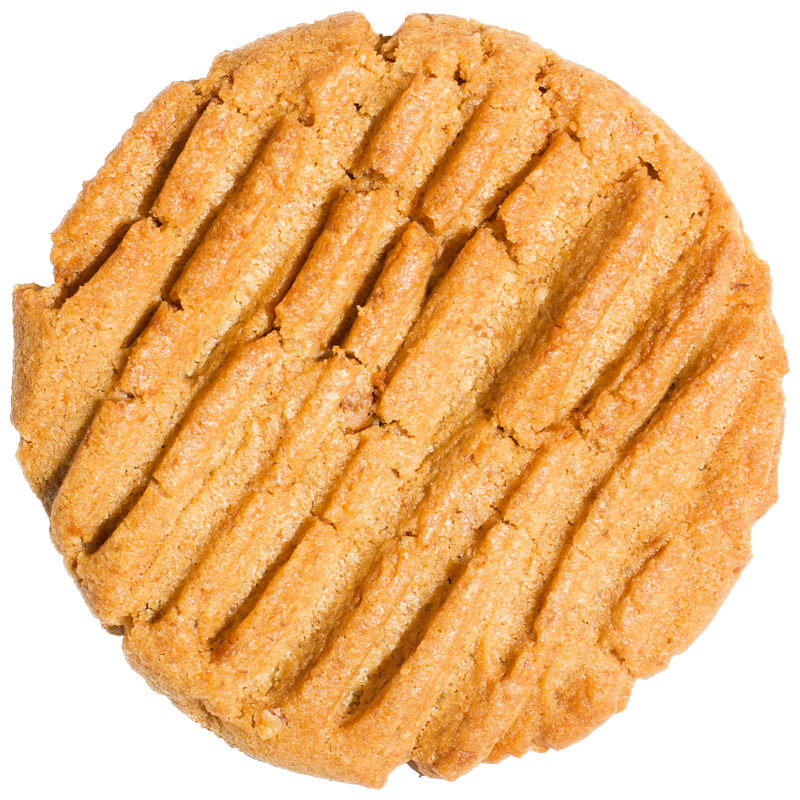 Yes, this classic will always be one of our favs! Creamy peanut butter mixed with fresh cookie dough. Umm heck yes, count me in!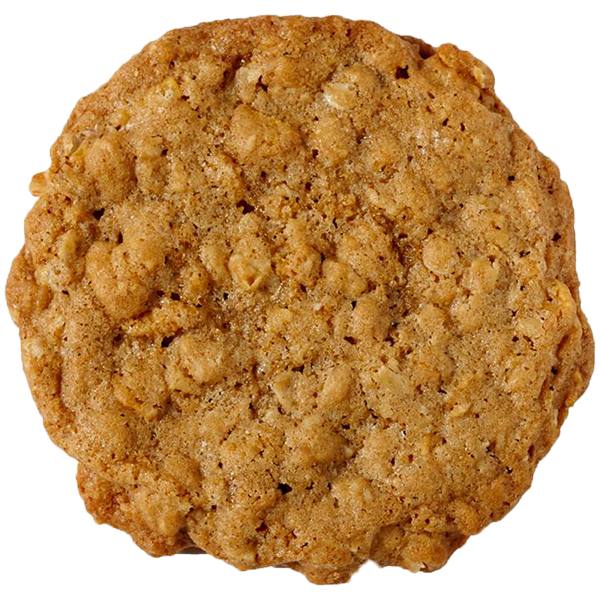 Oh this isn't just any regular oatmeal cookie. We've added a dash of cornflakes for a crunch that will keep your taste buds wanting more.
I mean, we all love a good chocolate chip cookie. Packed with chocolate chip morsels for a bite you can't resist.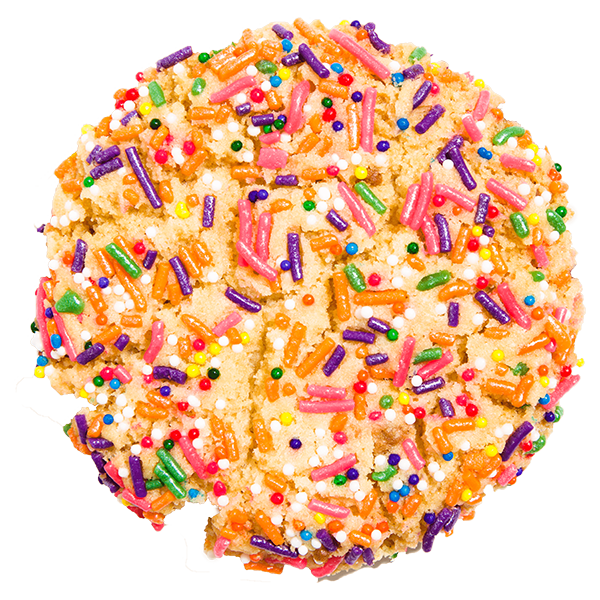 What do you call a sugar cookie topped with a bunch of unorchestrated sprinkles? Well, meet Sprinkle Dazzle.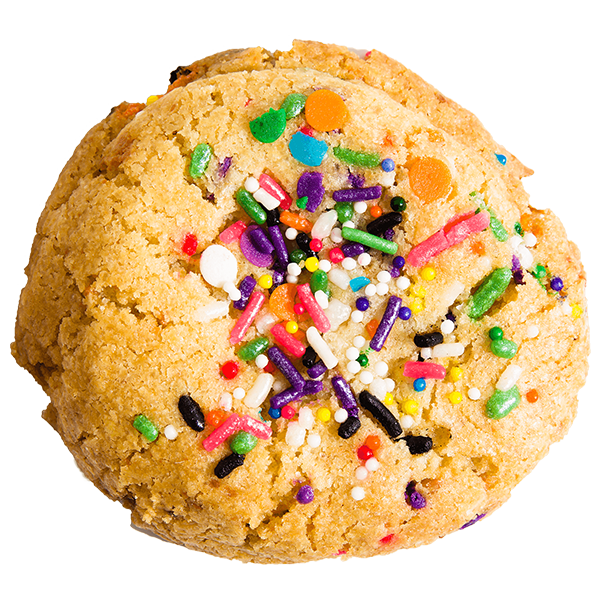 To those who have used to eat the leftover batter this one's for you. Cake Batter Cookie topped with a colorful sprinkle mix. Your smile after a bite of this will tell it all.
When chocolate chip gets nutty. Pecans on top of our Classic Chocolate Chip.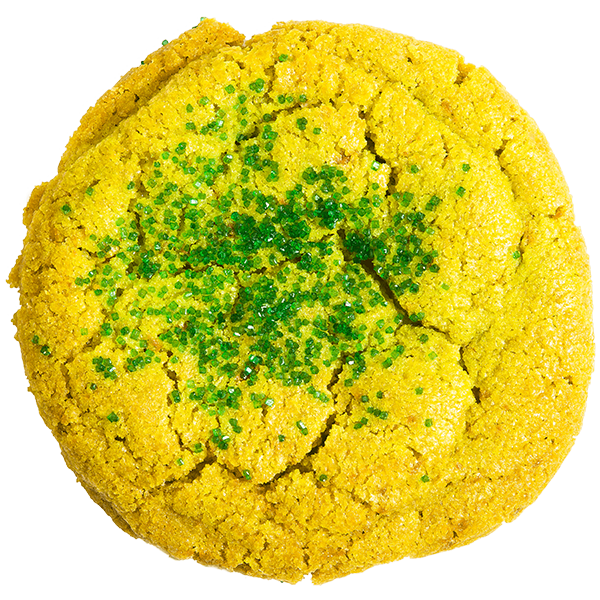 What rhymes with lime? (Get it?) Ok, ok. Say hello to our lime cookie. Period!